Accountability Groups
A tool for two or three people of the same gender to meet weekly and encourage each other in areas that are going well and reveal areas that need correction.
*Thank you, Zúme, for providing the videos for the 30-Day Challenge. This video is only a small part of the great training that they offer for free. If you would like to learn more about Zúme, use this link: https://Zume.Training
Reflection
Who can I meet with regularly and engage these issues with? Pray and ask God to give you a name.
What keeps you from this kind of intentionality with your personal holiness?
Action Step
Find 2-3 individuals of the same gender to start an accountability group with.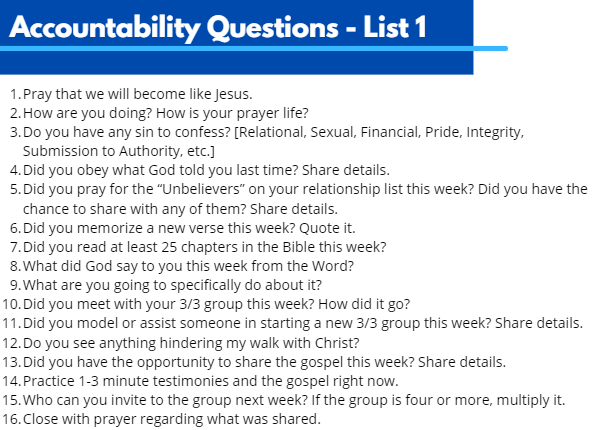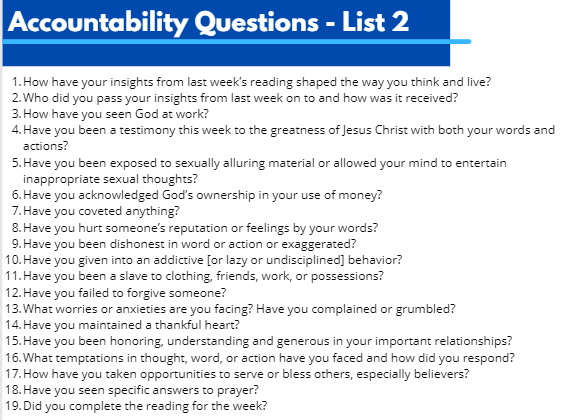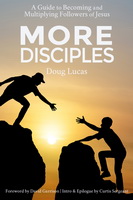 The Revised and Enlarged Version of More Disciples (now available at Amazon) adds significant text, including Questions for Discussion. For the benefit of any who bought the "1.0" version of the…