Today in the 30-Day Challenge we read…
""For as the body is one and has many parts, and all the parts of that body, though many, are one body – so also is Christ."  – 1 Corinthians 12:12
Disciple making isn't an individual sport – but a team sport.  We must have teammates to learn from, to hold us accountable, etc…  Following Christ isn't just about how I relate to God, it's also about how I relate to other people.  There is a corporate aspect of following Jesus.  I don't just become God's child, I also gain many brothers and sisters.
There are more than 50 passages in scripture that address 'one another.'  Such as, bear one another's burdens, encourage one another and more.  God designed us so that together we can help get the job done as well as to encourage one another on our spiritual walk.
Today's challenge is to read through the passages of scripture that mention 'one another' then reflect on how you can live out the Body in your own group(s) and church.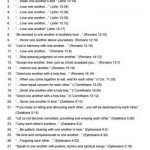 Optional Homework
Learn more in the video below by listening to Curtis share about Self-Feeding: The Body.
Follow Through
Here are some further resources, tools, and blog posts to help you tackle today's Challenge more effectively.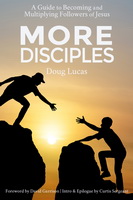 The Revised and Enlarged Version of More Disciples (now available at Amazon) adds significant text, including Questions for Discussion. For the benefit of any who bought the "1.0" version of the…