Today in the 30-Day Challenge, We read…
"So the preaching about God flourished, the number of the disciples in Jerusalem multiplied greatly, and a large group of priests became obedient to the faith." – Acts 6:7
Our prayer for these 30 days is that our faith will result in action and that this action will help the number of disciples to multiply just like they did in the early church.  Your challenge for day 2 is to find someone who is willing to join you for these 30 days.  Call a couple of friends and ask them to sign up for this challenge at www.MoreDisciples.com.  Let them know that you will pray for them.
Optional Homework
Please watch the video, "Every Disciple a Multiplier," below, by Curtis Sergeant.
---
So on Day 2, we are challenged to recruit another "30-Day Challenge"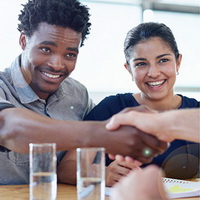 participant. This is not unlike Andrew's action step in John 1:41. As soon as Andrew learned about Jesus (vs. 40), the first thing he did was tell his brother (literally). For this day's challenge, we are asked to mimic the actions of Andrew by finding another cohort to go through the 30-Day Challenge with us.
We also asked that you view this video, "Every Disciple a Multiplier."
Follow Through
Here are some further resources, tools, and blog posts to help you tackle today's Challenge more effectively.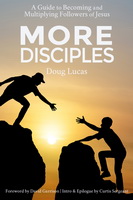 The Revised and Enlarged Version of More Disciples (now available at Amazon) adds significant text, including Questions for Discussion. For the benefit of any who bought the "1.0" version of the…