Need closed-captioning? Watch on YouTube and turn on CC.
The More Disciples Podcast | Episode 18
Overview
This week, The More Disciples Podcast team meets with Austin and Lindsay Wilson, who are discipling in their home, first with their children and then with the people God brings to them. The team will explore how to lean on the Holy Spirit as they obey His Word at home and beyond.
Referenced Youtube Video: https://youtu.be/anqZV4t3RHU
About Our Guests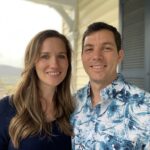 Austin and Lindsay seek to follow Jesus and listen to His voice with their 7 children.  They'll be heading back to the NE USA from FL in 2 months and wherever else God leads them until the whole world knows about King Jesus!