[Note: This post is also available in: Spanish Russian ]
# of disciples in 30 days if we add 1 new person per day
# of disciples in 30 days if each disciple wins 1 new person per day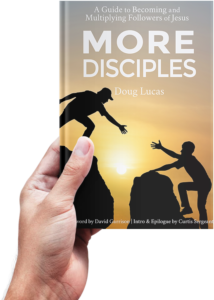 In addition to signing up for the 30-Day Challenge, we also recommend purchasing the new book, More Disciples: A Guide to Becoming and Multiplying Followers of Jesus, which is now available on Amazon. All profits go toward doing "live" trainings in DMM tools/lives, plus translating Zúme into new languages!  We also recommend that you consider getting together a group of 4-12 people to sign up at our sister site for a Zúme group. Learn more at www.ZumeProject.com.
Here's a simple way to share God's story with a friend – or someone you just met. Draw it on a napkin. Sketch it on your ipad. Or, if you prefer, just show them the video. Either way, use it to make more disciples!
Check out this video to learn more about disciple-making practices in general.
What People are Saying about the book, More Disciples: A Guide to Becoming and Multiplying Disciples of Jesus
"In More Disciples, Doug Lucas examines a broad range of movements that multiply disciples and churches. He identifies the common principles and the variety of methods. The book is comprehensive and points the way to further learning. A great reference."
—Steve Addison, author of Pioneering Movements: Leadership that Multiplies Disciples and Churches.
"More Disciples addresses head on the fundamental question: What's it going to take to bring the world to faith and discipleship in Jesus Christ? From this clarion call to make disciples, we learn what it means to be a disciple and then move on to the question of "How?" More Disciples takes the centuries old-challenge and, through the grace of God, places it within our grasp."
—David Garrison, Executive Director, Global Gates and author of Church-Planting Movements
"The tools and concepts in this book provide ways for us to be intentional in listening to God, pursuing the life He intends for us, knowing Him more deeply, making Him known more effectively, and, most importantly, loving Him more passionately. It provides a toolkit to help us build in this way. May you become a skilled craftsman."
—Curtis Sergeant, Founder of MetaCamp, content creator of the
Zume course, and a trainer in disciple-making movements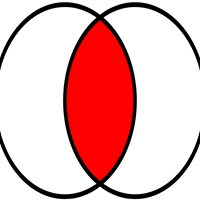 In the book, More Disciples, we write about being "Part of Two Churches" (pages 64-66 in the Revised First Edition). As each day passes, this seems more and more significant, if…